BMW Plug-in Hybrid Cars
Explore the BMW PHEV range at Group 1 BMW
Get the most out of your journeys with BMW Plug-in Hybrid cars. Using the brand's cutting-edge eDrive motor, BMW PHEVs reduce your emissions whilst increasing your mileage. And you still get that beloved driving experience punctuated by premium, sustainable materials.
Find the BMW plug-in hybrid range of cars below, including new models and the latest pricing. Scroll to the bottom of the page for an up-to-date WLTP-estimate range and charge time checker on all our BMW PHEV cars.
BMW eDrive Hybrid Technology

Plug-in hybrid BMW cars use the brand's clever eDrive system. The electric motor and combustion engine together for a flexible, dynamic driving experience. This creates lower tailpipe emissions, greater fuel efficiency and more power.

But what does this actually mean for your daily journeys? When driving under approximately 30mph, BMW plug-in hybrid cars typically run on electric power (if it makes sense, like when driving in a city or town.)

The hybrid powertrain uses both power sources during heavy acceleration and longer trips for better efficiency.

And if the battery has run out of charge, your BMW PHEV runs on the engine alone. There's loads of way to enjoy driving, but you never have to worry about running out of range.

Flexible BMW PHEV charging

If you're running low on electric power, don't worry. You have plenty of options when it comes to charging your BMW plug-in hybrid cars. The quickest and most convenient way is to use a charging point, whether that's at home, at work or out on the go.

As you don't rely on the electric motor, getting a charging point installed at home isn't always necessary. This makes BMW PHEV cars ideal for those who aren't able to install a charging point at home. E.g. if you live in a flat, or if you don't have a drive or off-street parking. 

Plug-in hybrid BMW cars also use an intelligent charging system, Battery Control Mode. This allows you to charge the battery without having to use a charging point, as the electric motor doubles up as a generator to produce charge. When on a longer motorway trip, Battery Control Mode may kick in to maintain and even add charge.

BMW Points programme

BMW PHEV cars reward you for driving in electric mode. The BMW Points scheme gives drivers points for every mile driven in pure electric mode in certain BMW plug-in hybrid models*.

BMW Points convert into credit that's used at BMW Charging points across the UK. So the more electric miles you drive, the cheaper it is to recharge the battery!

Your account is found in the My BMW App, with points added automatically. You also get points for using BMW Charging points as well as double points when driving through BMW eDrive zones

*BMW Points are only available on eligible BMW Plug-in Hybrid cars. BMW Connected Drive account & My BMW app required. Terms and conditions apply.

My BMW App for plug-in hybrids

The future of driving is here with the My BMW App. It connects you to your car so you have constant access to vital information, as well as giving you remote control over various systems. You can:

Check battery level
See your estimated battery range
Find nearest charging points

You can also create routes with charging points mapped in, preset the climate control and more.
Get in touch with Group 1 BMW in Hampshire, Surrey, East Sussex, West Sussex, Essex, Bedfordshire, Cambridgeshire and Hertfordshire to start your Plug-in Hybrid experience.
Electric Range:
How far can I go?
Compare the electric range and charge times between models.
New X5
New 2 Series Active Tourer
New X1
New 7 Series Saloon
XM
New 3 Series Saloon
New 3 Series Touring
X2
5 Series Touring
7 Series Saloon
7 Series Saloon (LWB)
X3
New 5 Series Saloon
Please Wait
This won't take a moment...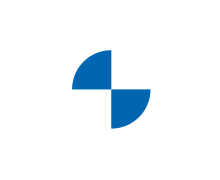 Due to unprecedented demand we are actively looking for low mileage BMW vehicles.
Get an Instant Valuation
+
Please Wait
This won't take a moment...
Please Wait
This won't take a moment...
+