Ford Electric Cars
The Latest Electric Ford Cars at Think Ford
Ford electric cars are at the forefront of the electrification of the UK's roads. You get all the same capability, power and reliability of a Ford car with none of the emissions and slashed running costs. The range of Ford electric models is expanding over the coming years, all featuring the latest in driving and safety technology for a clever drive.
Explore the current Ford electric cars below or head to the bottom of the page for accurate WLTP driving ranges and charge times. Get in touch with Think Ford to learn more about any Ford electric car and book a test drive today.
100% power. 0 Tailpipe emissions.

Electric Ford cars use the latest advancements to give you an even more exciting driving experience with no tailpipe emissions.

You get the same exhilarating drive whilst keeping the air clean. Something you're rewarded for with no road tax, congestion charge exemptions and other incentives.

Innovation is at the core of the Ford electric car range, with bundles of new tech and cutting-edge features working together to make one of the most advanced drives on the roads.

Want to see for yourself? Book in for a test drive at your local Think Ford dealership in Bracknell, Farnborough, Guildford, Wokingham, Basingstoke and Newbury.

Easy easy charging with a Ford Wallbox

Charging at home is one of the most convenient ways to keep your Ford electric car's range up.

Ford Wallboxes are a strong choice when it comes to charging your electric Ford car at home, adding up 20+ miles of range every hour. That means you'll easily get a full charge overnight.

If you can't get a Ford Wallbox installed, you can use a home wall socket. Simply plug in and get charging. Charging this way may take longer, but it requires no installation.

Or you can use one of the many charging points across the UK. Ford partnered with the IONITY network for convenient charging, with over 400+ locations across Europe already.

FordPass app

The intuitive FordPass app keeps you connected to your Ford electric car, giving you instant access to vital stats and information.

An Intelligent Range system shows your remaining range, based on your driving style, weather and data from other drivers for an accurate prediction of your actual remaining miles.

The EV Trip Planner feature takes you to your destination with any necessary charging points lotted in along the way. You'll always know exactly where you need to stop for a top-up.

Get directions to the closest charging point with the Charging Station Finder. This handy feature shows nearby stations as well as those along your journey, with information on charger types and other services.
To find out more about the Electric models available from Ford get in touch with Think Ford in Berkshire, Hampshire and Surrey.
Please Wait
This won't take a moment...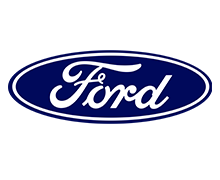 Due to unprecedented demand we are actively looking for low mileage Ford vehicles.
Get an Instant Valuation
+
Please Wait
This won't take a moment...
+