Ford Self-Charging Hybrid Cars
Discover the full Ford Self-Charging Hybrid Car range at Group 1 Ford
For a capable, dynamic driving experience, there are plenty of Ford Self-Charging Hybrid cars. Also known as Ford HEVs (hybrid electric vehicles), these cars have a powerful engine that's backed up by a strong electric motor and battery.
At lower speeds and on shorter journeys, you can drive fully electric! And you don't have to do anything when electric miles run low, as Ford Self-Charging Hybrid cars regenerate charge without having to plug in. You get more efficient driving with no hassle.
Explore the latest Ford Self-Charging Hybrid cars below or contact Group 1 Ford to book a test drive.
The Latest Self-Charging Hybrid Advancements

Ford Self-Charging Hybrids are a great mix of traditional power and modern updates. You get added power, efficiency and electric-only driving capabilities without ever having to charge it yourself.

Carry out short daily commutes in all-electric mode then sit back and watch the battery recharge on longer journeys. Ford Self-Charging Hybrid cars are ideal for drivers who may not have constant access to charging points but want to go electric.

Regenerative Braking

Enjoy the smooth and purposeful driving experience of Ford Self-Charging Hybrid cars. The interplay between the electric motor and engine provides more mileage whilst reducing emissions.

And for even greater efficiency, Ford's latest regenerative braking system uses energy that's typically lost when braking to recharge the battery. This means there's no downtime between journeys with no need to manually charge.

Even if the battery is low, you can still rely on the engine to get you where you're going. And by the time you reach your destination, you'll have regained charge.
Discover the range of self charging hybrid cars from Group 1 Ford in Hampshire, Surrey and Berkshire.
Please Wait
This won't take a moment...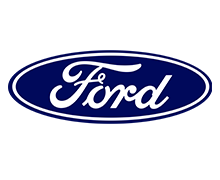 Due to unprecedented demand we are actively looking for low mileage Ford vehicles.
Get an Instant Valuation
+
Please Wait
This won't take a moment...
Please Wait
This won't take a moment...
+