Service Booking
Kia Servicing in Surrey and Kent
Service your vehicle at Beadles Kia
Book your vehicle's Service and/or MOT online today with Beadles KIA.*
Please note, instant online quotes are provided with our standard pricing.
Just follow the step by step online booking process below to choose your preferred date and time for your vehicle's Service and/or MOT with Beadles KIA.
*Please be aware that the online Service and MOT booking tool is treated as an enquiry. A member of the Service Team will be in touch to confirm your appointment following your form submission.
Note: Please be aware that all courtesy cars come with a £15.00 surcharge at all Beadles Group retailers.
More information available on our service page here.
OK, let's get started. First we need to find your Vehicle.
Sorry, we couldn't find your vehicle
Vehicle Confirmation
Please confirm this is the correct details for your vehicle:
Reg: REG
Year: YEAR
Fuel Type: FUEL
Transmission: TRANS
Colour: COLOUR
Service Booking
Service Location
Please select a service centre:
Please select a location
Service Booking
Select Services
Please select vehicle services required:
Please select at least one option
Service Booking
Appointment Date & Time
Please select appointment date and time:
Please select appointment date and time
Service Booking
Your Details
Please tell us a bit about yourself:
Service Booking
Thank You!
Your service booking request has been sent and someone will be in touch with you shortly.
Why Service with Beadles Kia?
Genuine Parts
Trained Technicians
DVSA Certified MOT Tester
Vehicle Summary
Service Location

Additional Services Chosen
How it works
Book Online

Choose from the services options and select your preferred location and date.

Confirmation

A member of our servicing team will call you to confirm your appointment.

Day of Service

Our service team be ready to work on your vehicle.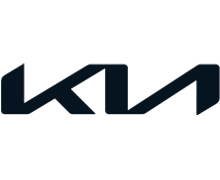 Kia

Official Servicing

Nobody knows your Kia better
Complimentary Health Check

Includes everything from the visual condition of your brakes to the efficiency of your engine. Our Kia trained technicians will let you know of any actions that need to be taken.

Trained Technicians

We only use Kia-trained technicians with the latest equipment and technical expertise for maintaining and servicing your Kia. They work with Kia's all day long, and know them like the back of their hands. So you get total peace of mind.

Genuine Parts

When you bring your car for servicing at Beadles Kia we will only use genuine Kia parts. They're manufactured to superior standards to ensure a perfect fit and come with our parts and labour warranty.

Wash & Vacuum

At Beadles Kia we carry out a free wash and vacuum of your car with every scheduled Kia service with our compliments.

Kia MOT

Our MOT's are carried out by our approved Kia technicians and include pre-MOT checks. Book just an MOT or with your scheduled servicing.